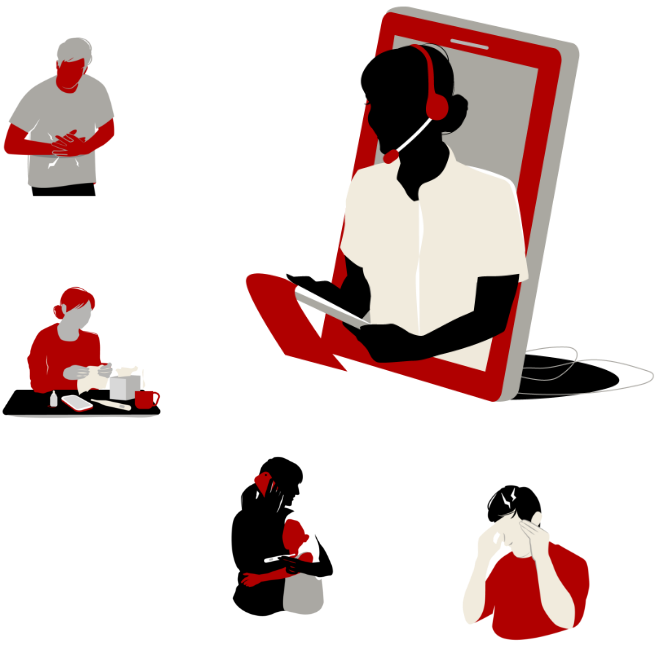 Need medical help?

Medical helpline 116117

will help you
In an emergency, call 112
The Medical Helpline 116117 is an advisory service organised by your wellbeing services county that provides advice on acute health problems.
Call the Medical Helpline number 116117 before going to the clinic. The health care professionals of the Medical Helpline will tell you whether your situation requires a visit to the clinic or not. If self-care is sufficient for your situation, you will receive reliable self-care instructions conveniently while sitting on your own couch.
The service is available everywhere in Finland, with the exception of Lapland and Åland.
Calling does not cost anything. When calling with an international cell phone plan, your operator may charge a fee for the call.
The Medical Helpline is available 24/7 for urgent health problems. There are regional differences in the operation the Medical Helpline; check the instructions for your region by selecting the region.
Choose municipality